Standards
Standards & Compliance
Intersec offers a range of solutions that help ensure business data protection and mobility compliance, providing its customers with the peace of mind that they are adhering to all necessary regulations.
As a European provider, Intersec places a high priority on compliance with market standards and is committed to continuously updating its solutions to remain compliant and meet the evolving needs of its customers.

Public safety requirements

Geolocation standards

Data protection & security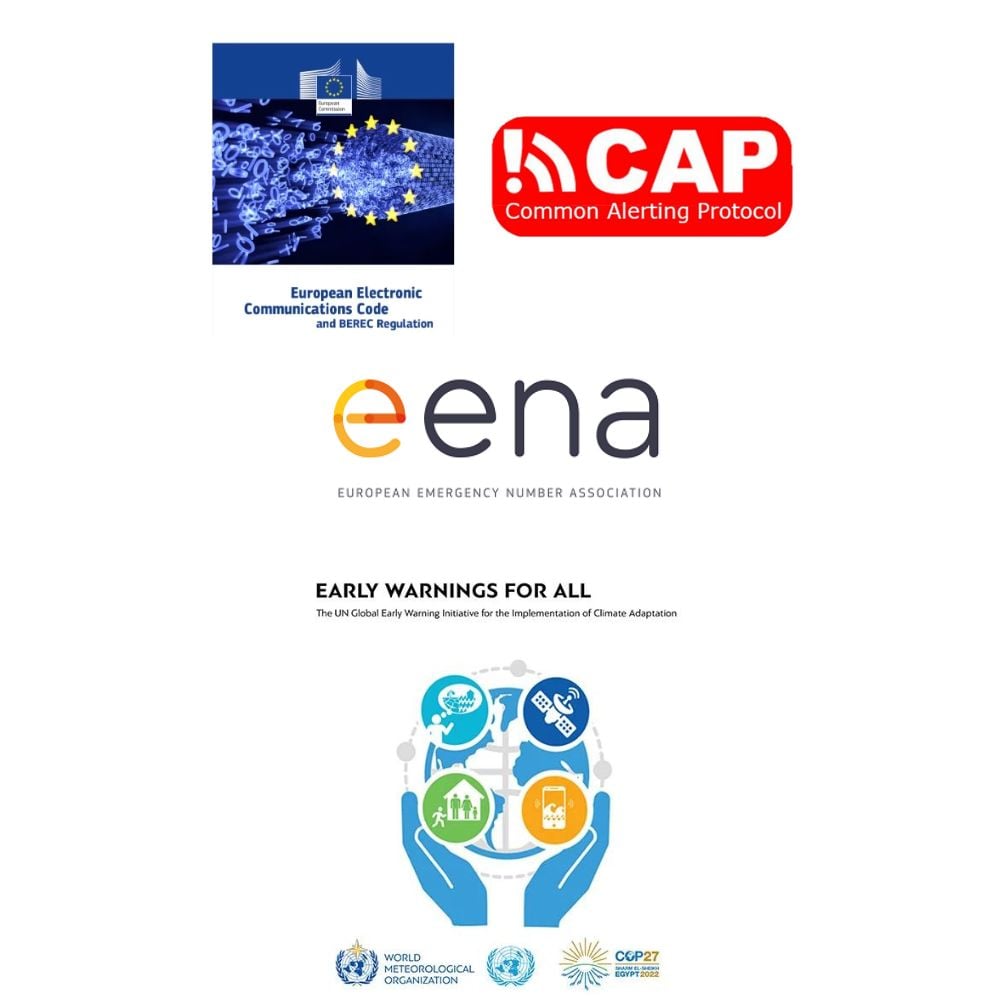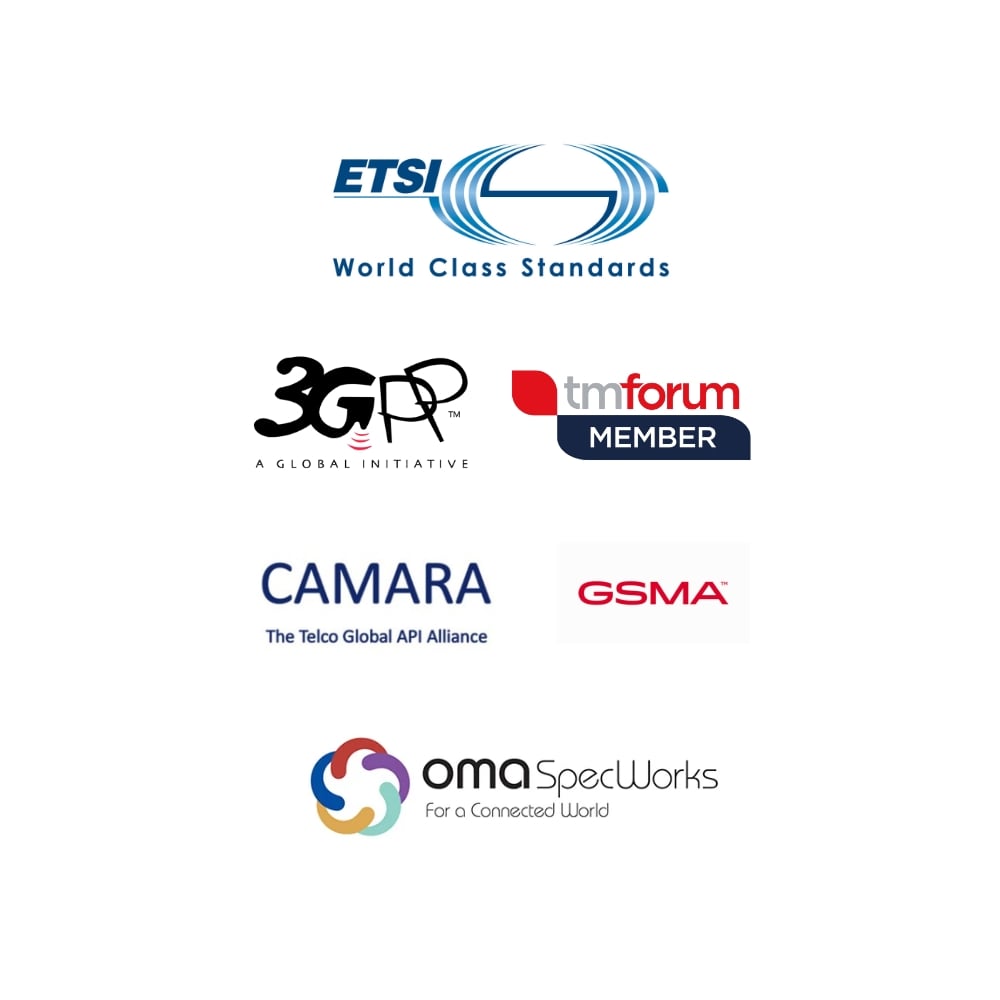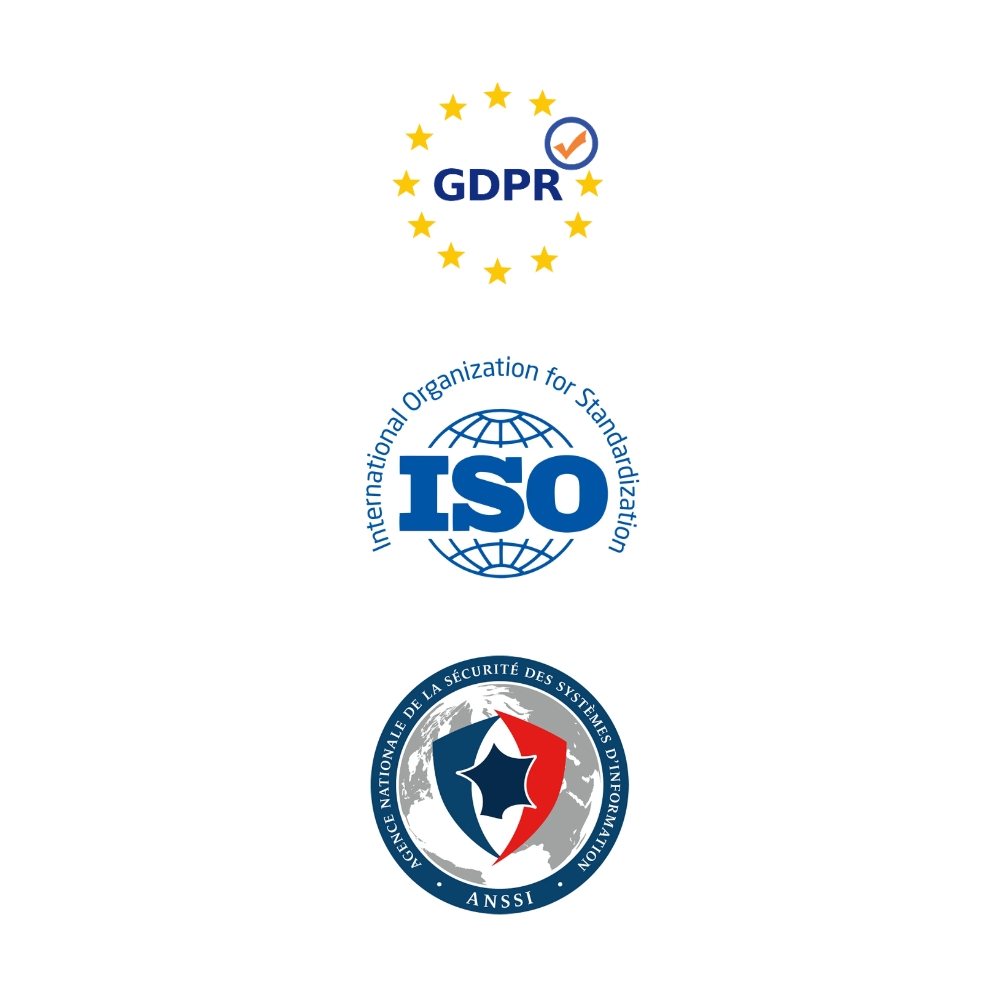 Building trust through regulatory compliance
EENA
The European Emergency Number Association (EENA) is a non-governmental organization that focuses on improving people's safety & security. Intersec is an active EENA member and contributor, as well as a main sponsor of the annual conference, to help promote the critical importance of advanced public warning systems and next-generation emergency communication solutions (NG112).
Read our latest articles published on the EENA blog: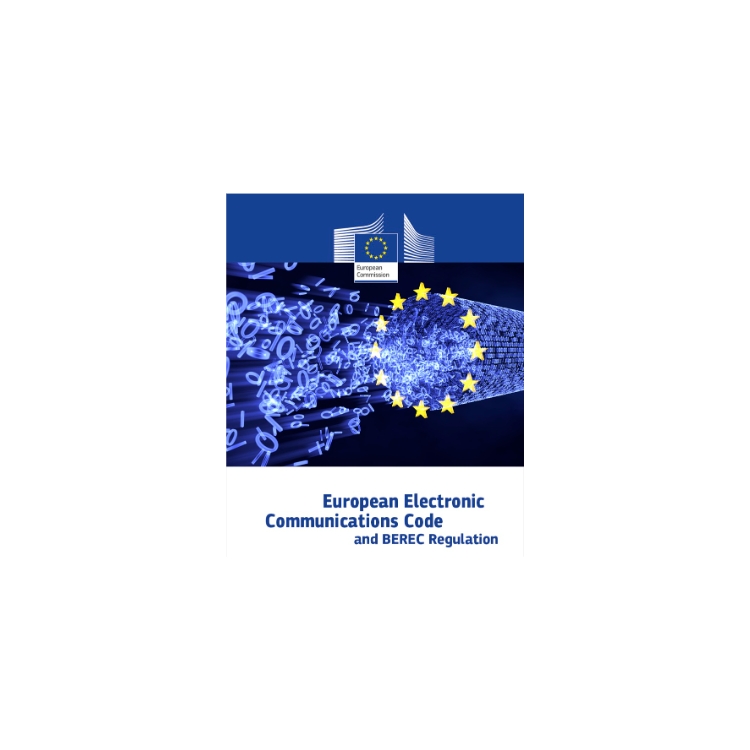 EECC Regulations
Article 110 for Public Warning Systems
It requires all EU Member States to be equipped with a public warning systems based on telecommunications networks. These systems must be efficient and accessible to all, provide information on the nature of the emergency, the location of the affected area, and any necessary instructions or advice. To comply with this legislation, cell broadcast and location-based SMS technologies allow public authorities to send geotargeted alerts.
Delegated Regulation for Emergency Calls
In order to ensure that people have effective access to emergency services in all Member States of the EU, the Commission provides a legal framework for emergency communications. Such geolocation can be achieved through the use of handset-derived technologies – Advanced Mobile Location (AML) – and of location data derived from mobile networks. Recently, the European Commission issued a directive requiring regulatory authorities to establish the caller location accuracy and reliability criteria for both network-based and handset-derived technologies, to bridge the gap for AML corner cases.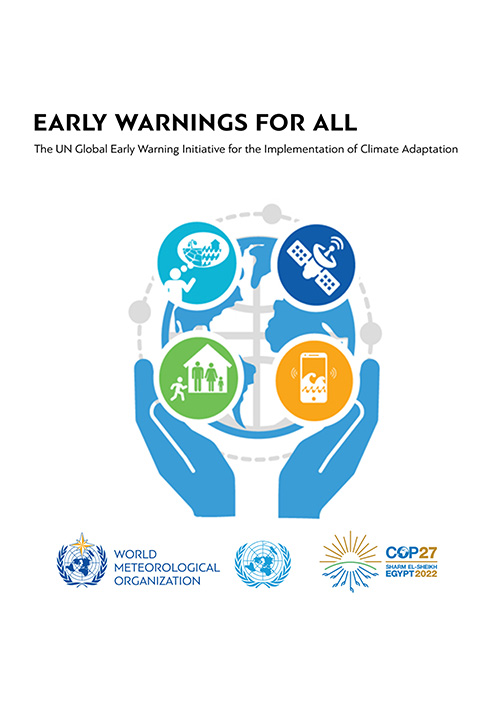 UN's Early Warnings 4 All initiative
"Early Warning Systems save lives". Mr Guterres, secretary-general of the United Nations announced in 2022 the need to ensure that by 2027 every person on Earth would be protected by an emergency warning system. Intersec is actively working towards the UN's Early Warnings for All initiative, especially through the pillar "early warning dissemination and communication", which aims to enable all countries to disseminate critical information through mobile technology in real-time and save lives.
Intersec is committed to leveraging its expertise and resources to support this critical initiative by delivering innovative solutions that enable public safety organizations to disseminate critical information through mobile technology in real-time, quickly reach communities at risk, and respond to emergencies more effectively.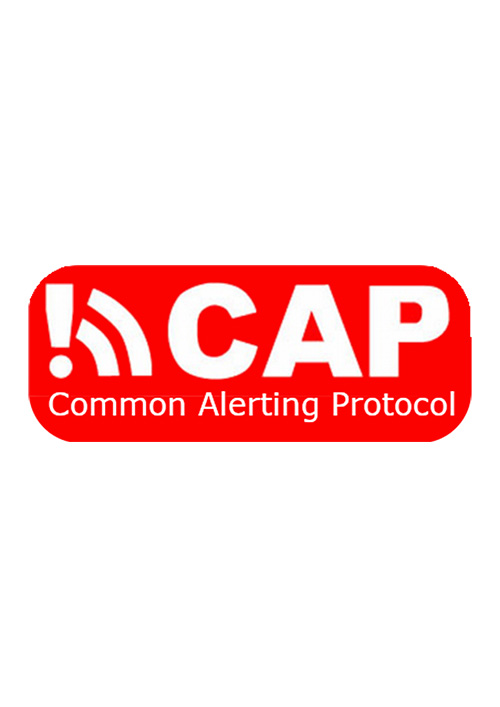 CAP
The Common Alerting Protocol (CAP) is an international standard for exchanging consistent emergency alerts and notifications between different systems and platforms. Intersec reaffirms its commitment to delivering fully integrated and alerting solutions that are CAP-enabled to standardize alerts and increase warning effectiveness. Intersec endorses:
Our Public Warning solutions integrate the CAP protocol, and disseminates alerts simultaneously over multiple communications pathways, globally. Our solutions also include robust protection measures to guarantee the authenticity of the sender and message integrity, via CAP certificates.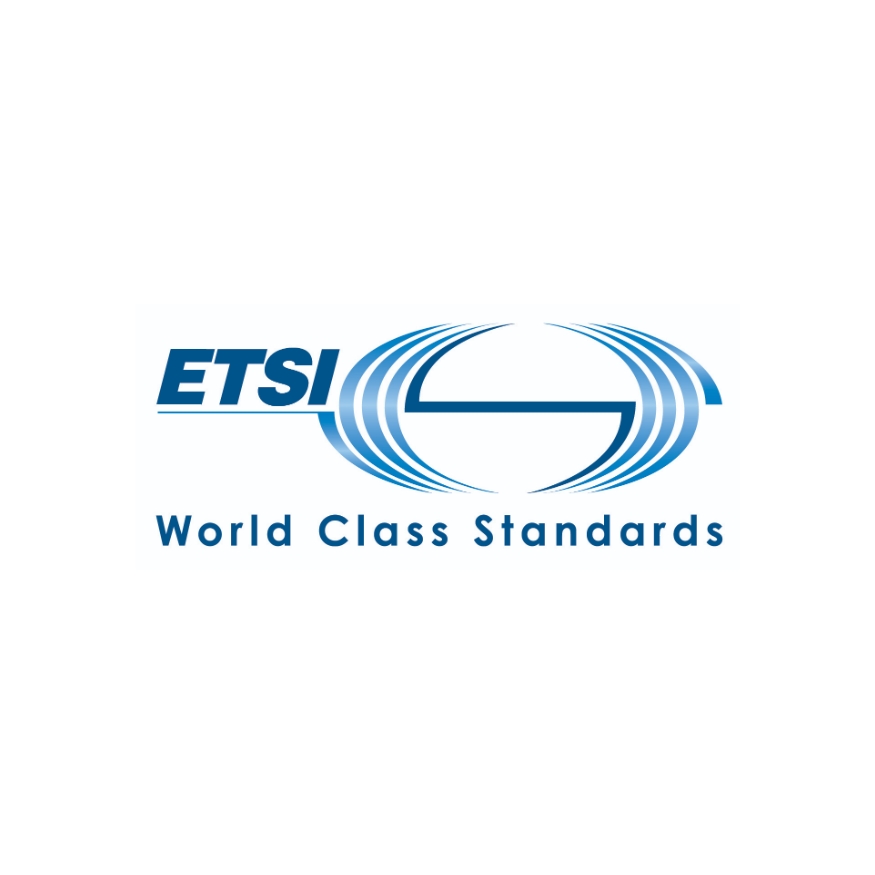 ETSI
ETSI (European Telecommunications Standards Institute) is a renowned organization that develops global standards, technical specifications, and protocols for the telecommunications industry. ETSI's standards ensure compatibility, interoperability, and harmonization among different networks and devices, allowing seamless integration of solutions into telecom operators' infrastructures. As an ETSI member, Intersec participates in enhancing the efficiency, reliability, and security of communication systems.
Learn more in ETSI's interview with Jean-Marc Coïc, Intersec CTO.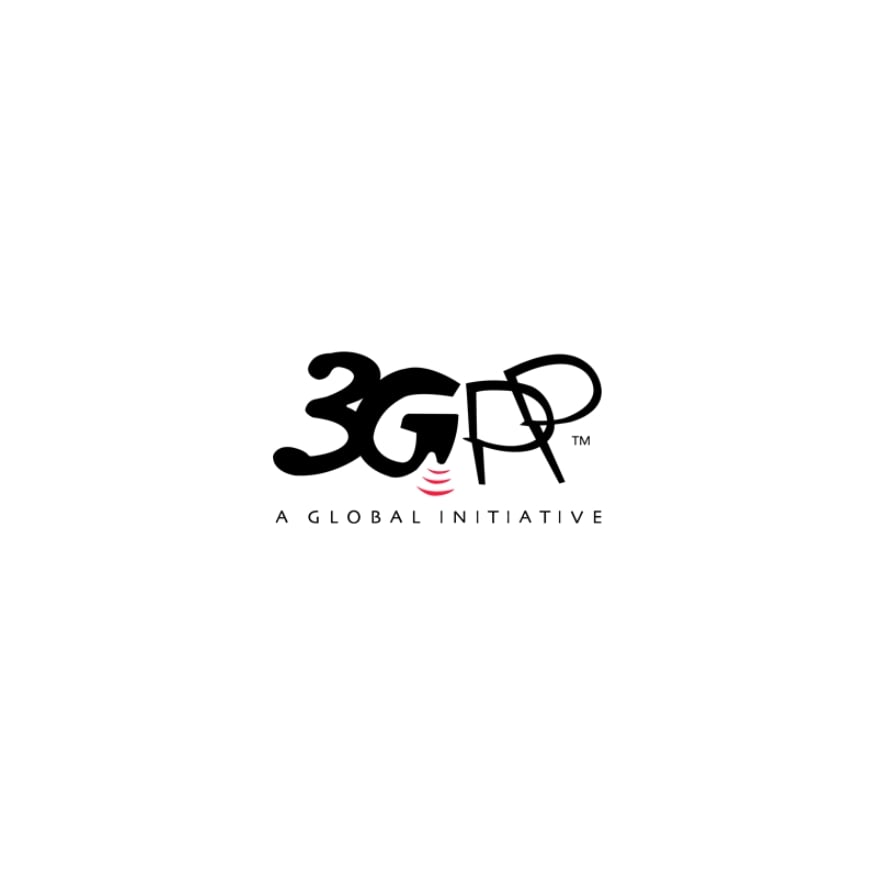 3GPP
The 3rd Generation Partnership Project (3GPP) is a collaboration between telecommunications standards organizations that develop technical specifications for mobile telecommunications systems. The Intersec hybrid location platform complies with and relies on 3GPP standards to retrieve mobile location data. It implements all the location methods specified in (3GPP TS 44.031) Location Services standards & (3GPP TS 23.271) 3rd Generation Partnership Project. In particular, it uses the LPP protocol (LTE Positioning Protocol) to communicate with the User Endpoint (3GPP TS 136.355)
Public Warning System:
Intersec complies with Alerting mechanisms specified by the 3GPP organization:
Public Warning Systems requirements (3GPP TS 22.268)

Cell Broadcast Service (3GPP 23.041)

For 2G

networks:

CBSP (Cell Broadcast Service Protocol) (3GPP TS 48.049)

For 3G

networks:

SABP

(Service Area Broadcast Protocol) Core network

to

Radio Network Controller (RNC) (3GPP TS 25.419)

For 4G

networks:

Cell Broadcast

Service

(3GPP TS 29.168)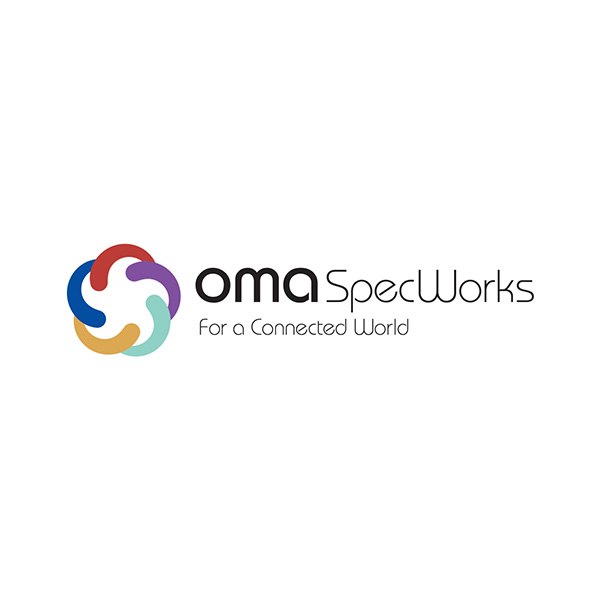 OMA
OMA SpecWorks, previously the Open Mobile Alliance (OMA), is a standards organization that develops open, international technical standards for the mobile phone industry. Intersec exposes API compliant with standards in order to facilitate the integration with existing MLS (Mobile Location Service) clients. The Intersec GMLC (Gateway Mobile Location Center) implements the MLP protocol (Mobile Location Protocol) to enable location operations (LIF TS 101).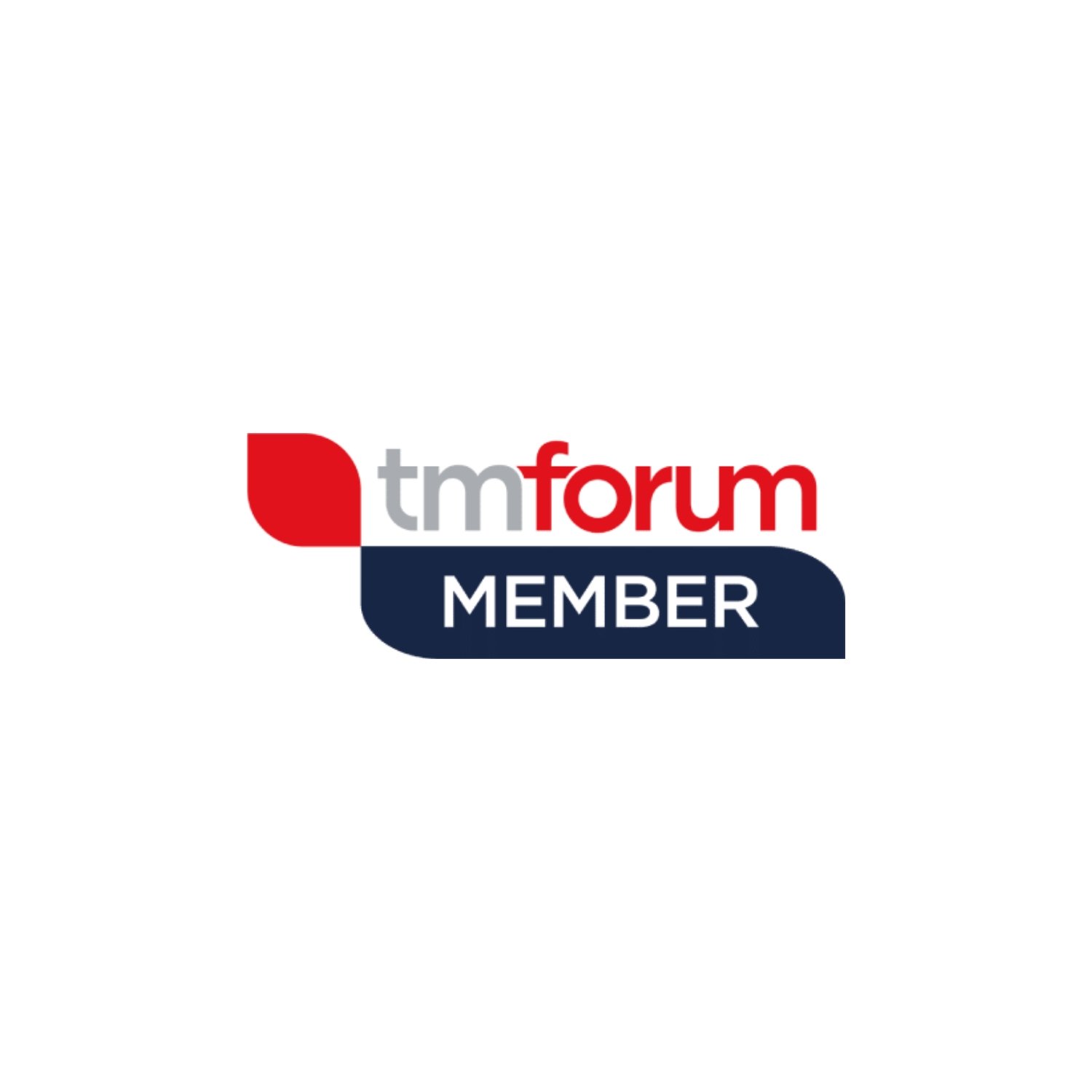 TM Forum
TM Forum is a renowned association that acts as a collaborative hub for telecom operators worldwide. It provides a platform for knowledge sharing, best practice exchange, and the establishment of industry standards.
Intersec joined the TMForum to help telcos dramatically enhance the capabilities of their network, go beyond basic connectivity, and truly make their 5G investment profitable. Being part of TM Forum enables Intersec to stay at the forefront of industry advancements, providing added value to its customers.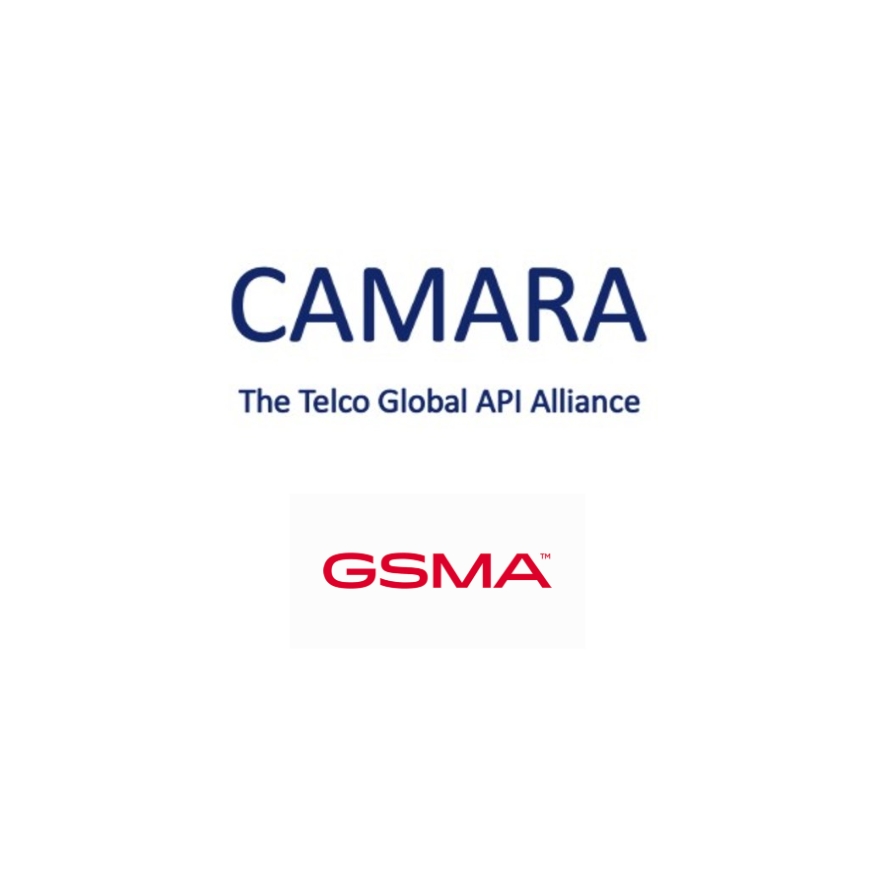 CAMARA - The Telco Global API Alliance
Intersec is an active contributor to the CAMARA project, in collaboration with GSMA and the Linux Foundation. CAMARA is a visionary initiative dedicated to transforming network capabilities for third-party services enabling operators to unlock new revenue streams and enhance user experiences.
Intersec geolocation experts actively contribute to the Device Location API working group for empowering mobile network operators with enhanced location capabilities. With Camara's user-friendly APIs, businesses can easily harness the power of location data, enhancing their services and delivering a superior experience to their users.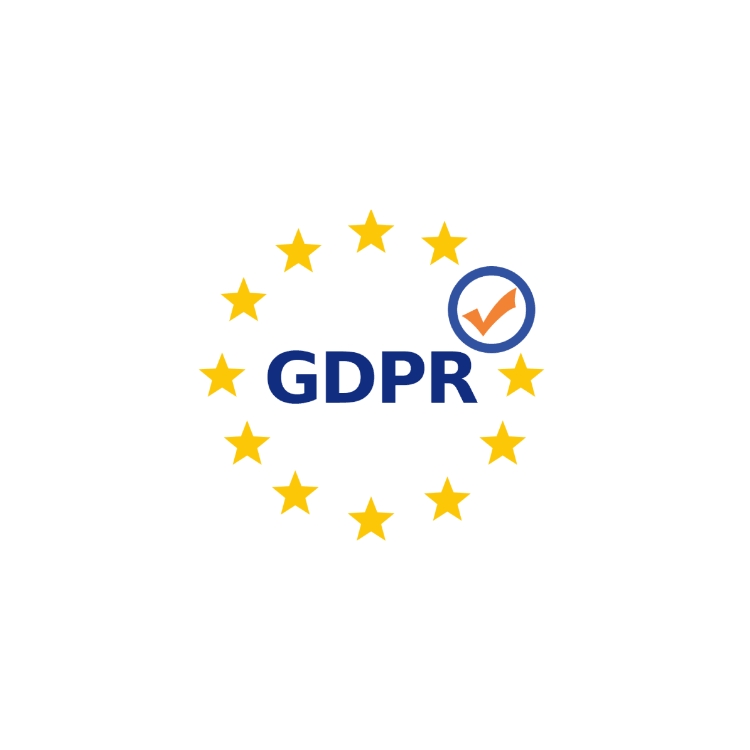 GDPR
The European Union has taken a leading role in developing regulations to safeguard individuals' privacy in the digital age. The EU's data privacy regulations are some of the strictest in the world. The General Data Protection Regulation (GDPR) sets out strict requirements for companies that handle the personal data of any citizens, including how the data is collected, processed, stored, and used.
By complying with GDPR, Intersec helps Communication Service Providers (CSPs) maintain their position as trusted actors in the industry. Essentially, we believe that GDPR compliance is not just a regulatory requirement, but a moral obligation to provide better protection for customers so that CSPs remain trusted organizations in their eyes.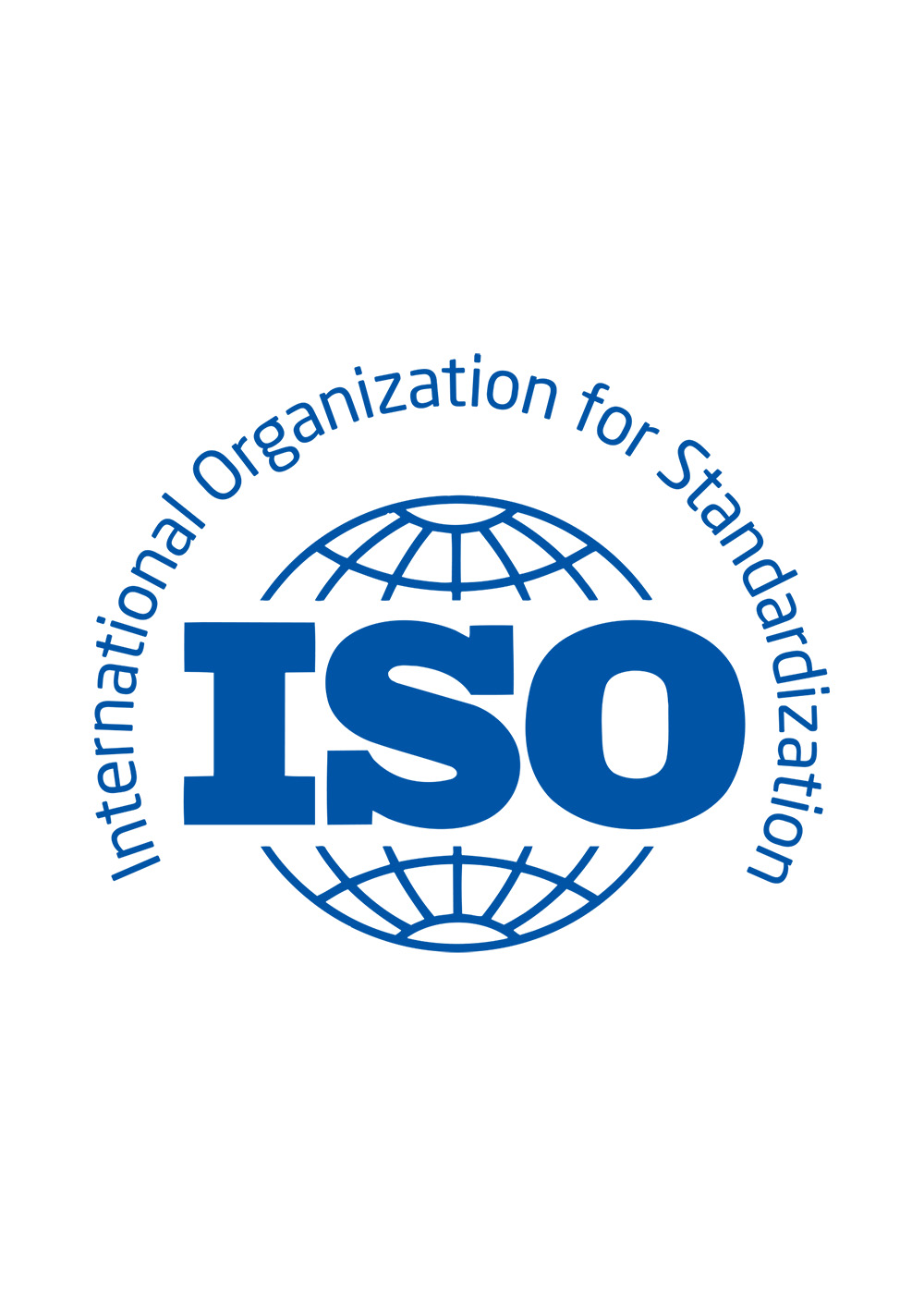 Quality management
A quality management system (QMS) helps an organization manage and improve the quality of its products or services. It provides a framework to focus on meeting customer requirements and continuously improving customer satisfaction.
At Intersec, we are committed to ensuring the highest standards of quality in all aspects of our business. To achieve this, we carefully follow the ISO guidelines for continuous improvement of our quality processes and quality control, to meet and exceed our customers' expectations. Our dedication to quality is a key factor in our success and our ability to provide innovative and reliable solutions to public safety organizations around the world.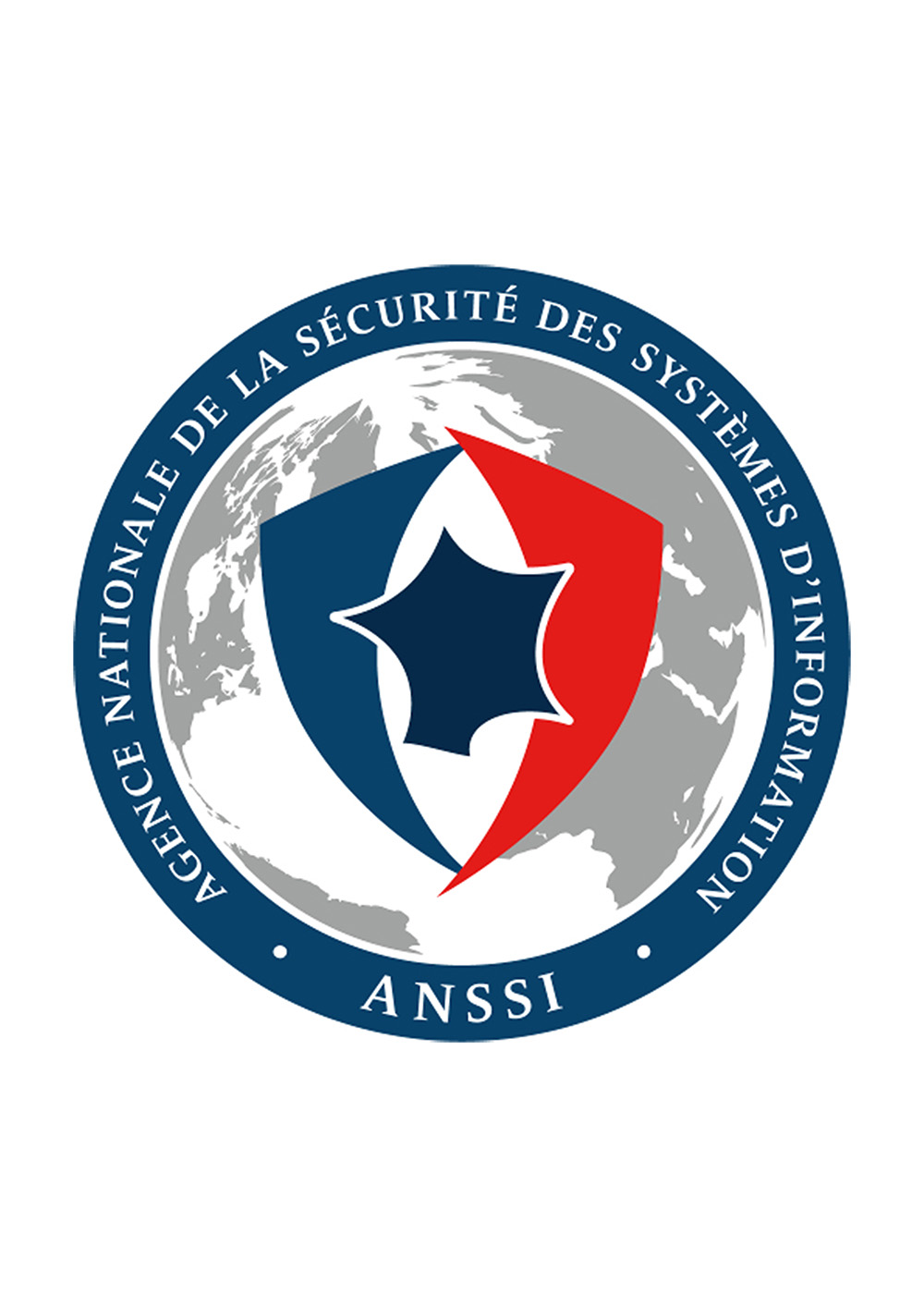 Cloud ANSSI
ANSSI, the National Cybersecurity Agency of France, has developed a comprehensive security certification called "SecNumCloud" that outlines the security requirements for Cloud Service Providers operating in France. This standard ensures the confidentiality, integrity, and availability of data and systems hosted in the cloud.
The migration of our customers to the cloud is a significant transformation for the telecom operator industry, we're proud to be at the forefront of this change and committed to ensuring the highest levels of security for our cloud-based solutions.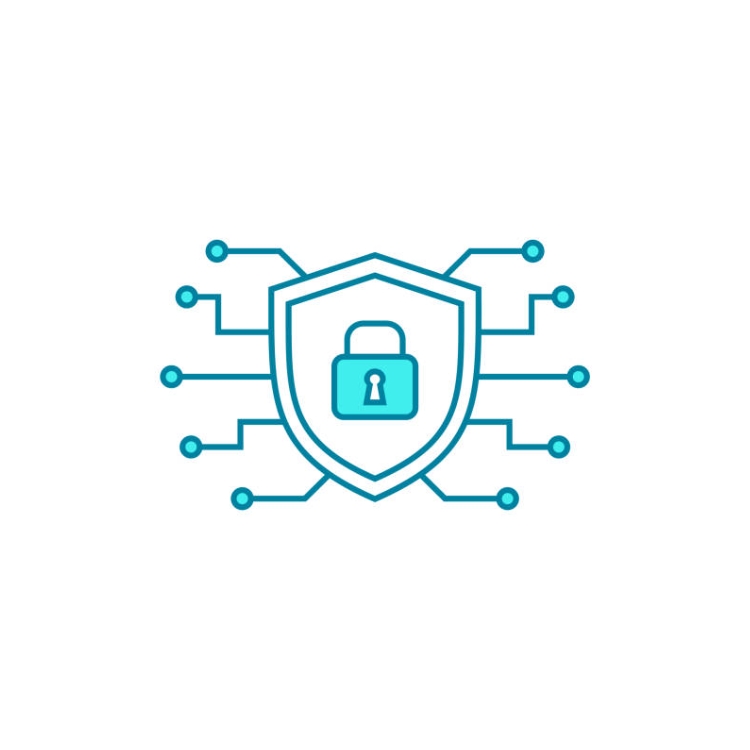 Cybersecurity
Cyberattacks pose a significant threat to any organization. Our commitment to cybersecurity is not just about protecting ourselves as a company; it is about protecting the safety and security of the communities our clients serve.
As a technology company, it is absolutely essential that we are continuously informed and trained to protect ourselves against these threats, so we can provide our customers with the highest level of data protection. Our employees are trained on a daily basis, so they are aware of the latest threats and can take appropriate measures to enhance our security protocols. We also invest heavily in cybersecurity technology and protocols to ensure that our solutions and services are secure and reliable.