Leveraging advanced geoanalytics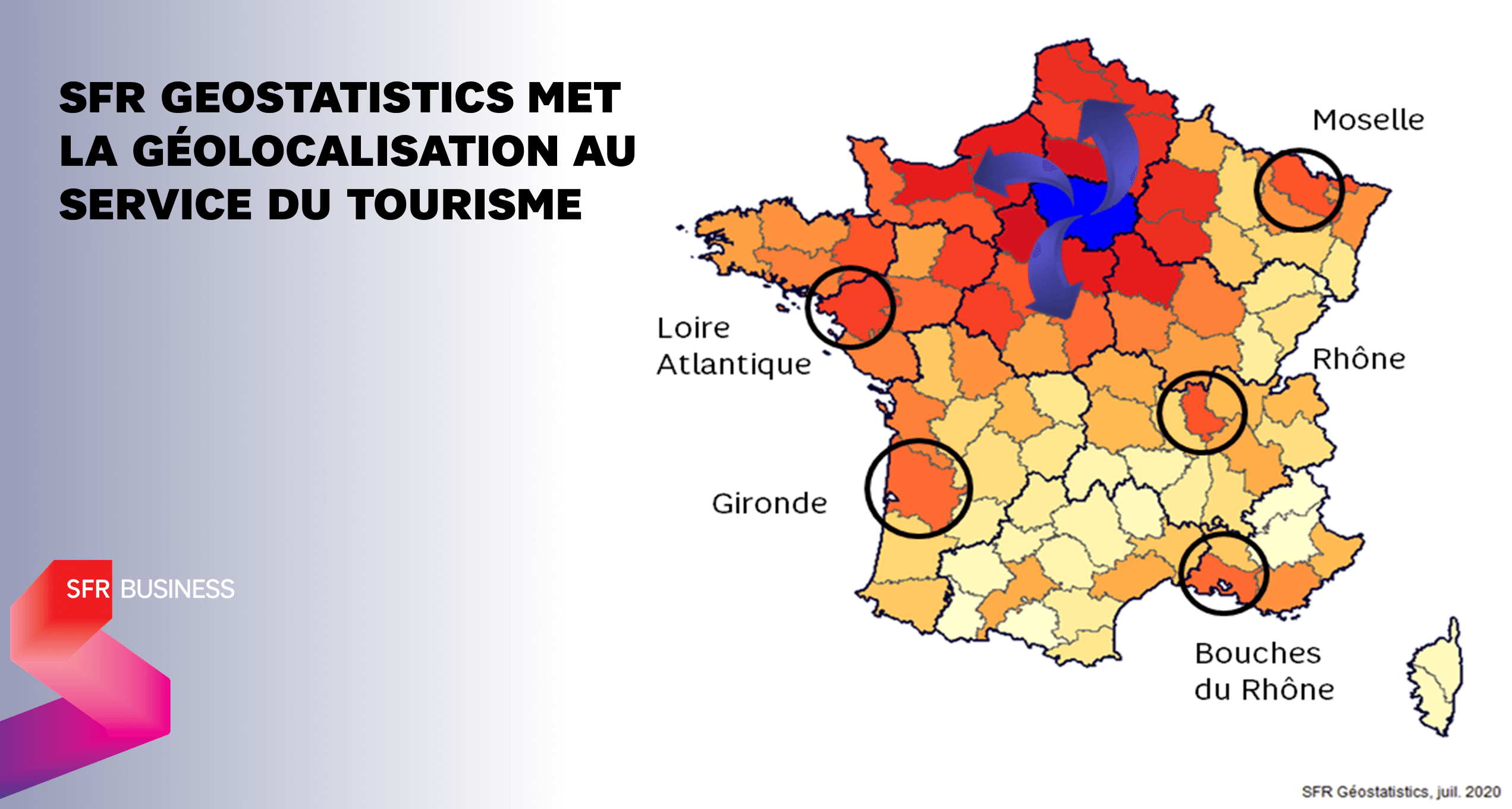 Through its cell phone network, SFR can report on the movements of 21 million cell phones in France. The data is collected 24/7, and the studies produced are anonymized in order to guarantee the respect and protection of personal data, in accordance with GDPR standards.
Based on this data, SFR Geostatistics offers actors in the tourism and transportation industries and local authorities the opportunity to carry out statistical studies based on reliable data which, when extrapolated, retrace the movements and frequentation of users on a national scale, in order to gain a better understanding of their territory and thus make strategic decisions with complete confidence.
The challenge
The data collected from the entire territory of metropolitan France, 24 hours a day, 7 days a week, is too voluminous to be processed on a single server. SFR Business was looking for a solution capable of aggregating the storage capacity and computing power of a large number of servers, a necessary condition for transforming this "big data" into synthetic and representative indicators of population behavior.
The solution
Intersec's GeoInsights solution provides :
a solution for collecting and storing metadata extracted from SFR's cell phone network over a 12-month period




big data algorithms specialized in the processing of mobile geolocation data, allowing extremely fast and efficient exploitation of very large volumes of input data to produce synthetic statistical indicators on a recurring basis or on demand

a library of predefined business indicators, with management rules adapted to geographical issues, allowing the restitution of indicators of frequentation, travel, etc.
a robust technical solution for the technical management of the server cluster
SFR Geostatistics can thus calculate numerous indicators adjusted to the entire population of 11-79 year olds, which reflect the frequentation, flows and behavior of the populations on the French territory:
indicators of attendance, flows, length of stay, etc.
the level of detail required (time slot, CSP...)
administrative areas (EPCI, departments, regions, etc.)
the study period, with the possibility of comparing with historical data calculated since 2019
"
Beyond its fast data capabilities, the strength of GeoInsights lies in its openness and modularity: users can indeed develop their own custom indicators and benefit from management rules specific to each use case
"
Loic Lelièvre
Big Data and Data science project manager
Example of application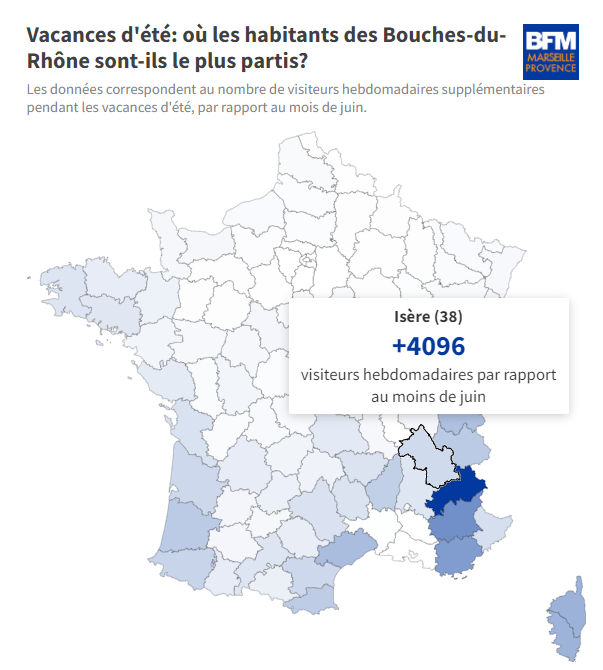 The barometer of territories
The SFR Geostatistics territory barometer is based on Intersec's GeoInsights platform and provides users with flow and traffic indicators that are pre-calculated every month, based on administrative areas (EPCI, department, region, etc.).

At the end of each school vacation, BFM Régions uses its "vacation barometer" to present the vacation destinations of the French - in France and abroad - according to their region of residence. The origin of foreign visitors who have visited French regions is also shared. For example, in the summer of 2022, the residents of the Southern Alps have opted for proximity. Italy, a cross-border country, was their main destination.
Other use cases
Network location platform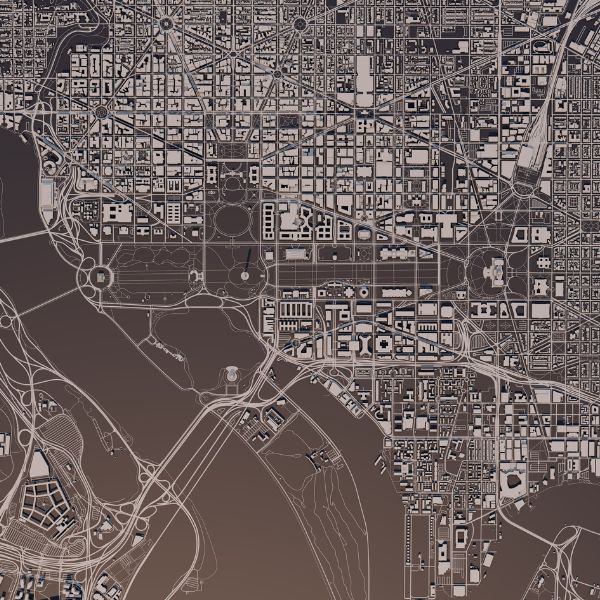 Proper geolocation is required to meet network coverage requirements for reporting purposes on the actual cell coverage or to comply with roaming standards for example.
5G positioning opportunities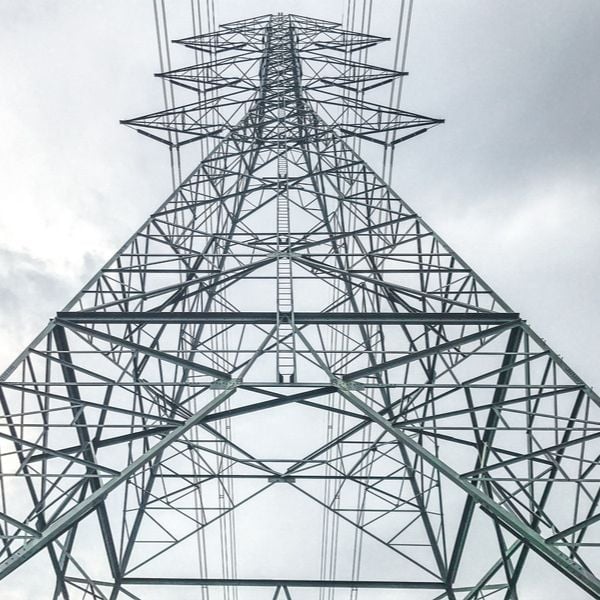 The past few years have proven consumer privacy is of great importance by evolving towards a cookie-less era to protect citizens' rights, hitting OTT revenue streams, shaking the advertising ecosystem, and putting mobile operators' biggest asset back at the center: their network.