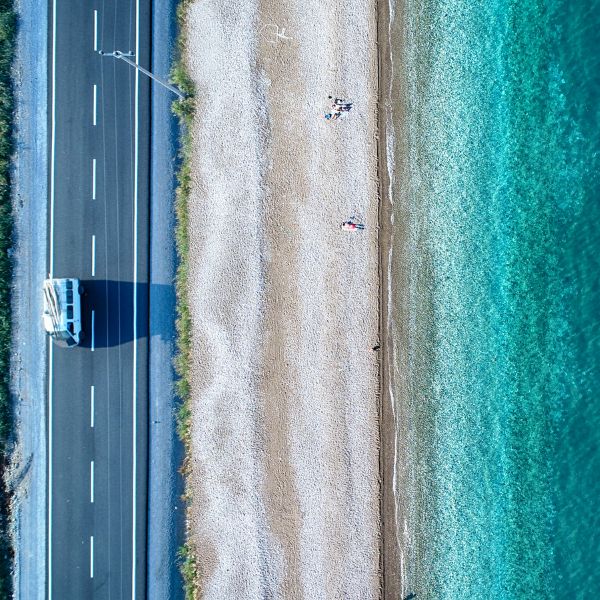 2022 annual review
Increasing the value of telecom metadata and location intelligence around the world
Who we are
Intersec is the European leader in telecom metadata and location intelligence solutions. Designed by fast data experts, our solutions guide telecom operators and governments in their data-driven revolution to build tangible value out of telecom metadata, from efficiently warning people in case of danger to creating new sources of revenue. At Intersec, Privacy by Design goes well beyond accepted standards: it assures regulatory compliance, no matter where our clients operate.
MISSION
To turn telecom metadata into tangible value for business and society
VISION
To harness the terabytes of metadata generated by telecom operators every day to improve the consumer experience, enable them to conduct cost-effective and privacy-friendly marketing activities, and contribute to a safer world by providing state-of-the-art technology for real-time analysis and risk management.
VALUES
Disruptive innovation
Customer excellence
Business ethics
Tech for good
Privacy by Design
As a geolocation expert, Intersec builds its products and solutions using privacy by design as the default approach, constantly tightening data protection measures to offer cutting-edge products.
Unequalled geolocation
Recognized by Gartner as a key location intelligence player, Intersec offers the most comprehensive set of location techniques on the market, transforming the way we approach geolocation in the world.
For telcos since 2004
Our combination of high-speed message-sending and location intelligence capabilities coupled with AI algorithms allows our customers to operate massive multi-channel communications, and measure their effectiveness in real time.
Who we serve
Mobile network operators
more
MNOs generate unique insights across 100% of their subscriber base, providing an excellent, trustworthy, and cookie-free alternative that many could dream of, to understand people's behavior better and make smarter decisions in privacy-compliant ways.
In a world of increasing threats, the preventive and responsive capabilities of public bodies regarding natural and man-made disasters are challenged daily. Our innovative technologies help them better protect the populations.
75 clients in 50 countries
more
Our 75 clients in 50 countries leverage our instruments to reach, locate and map nearly one billion connected devices 24/7.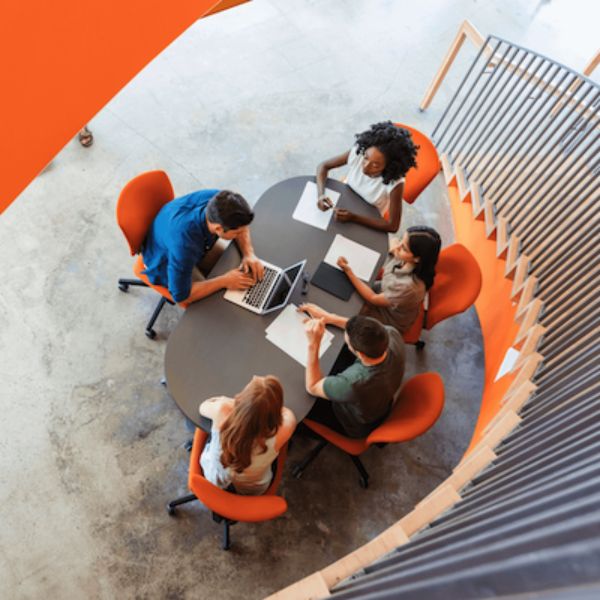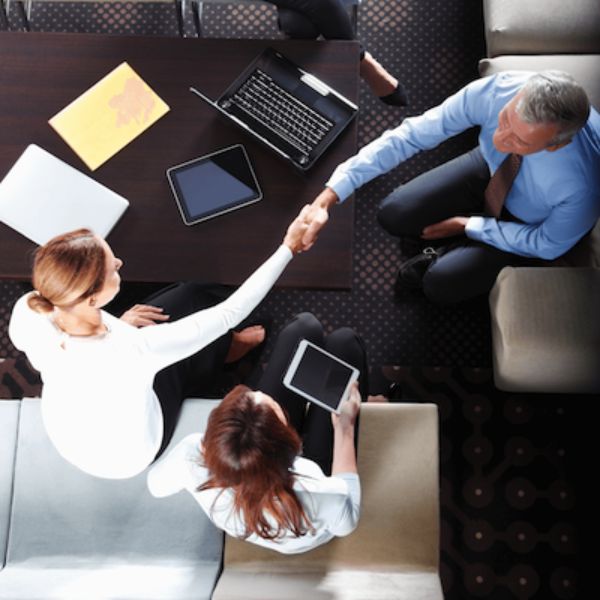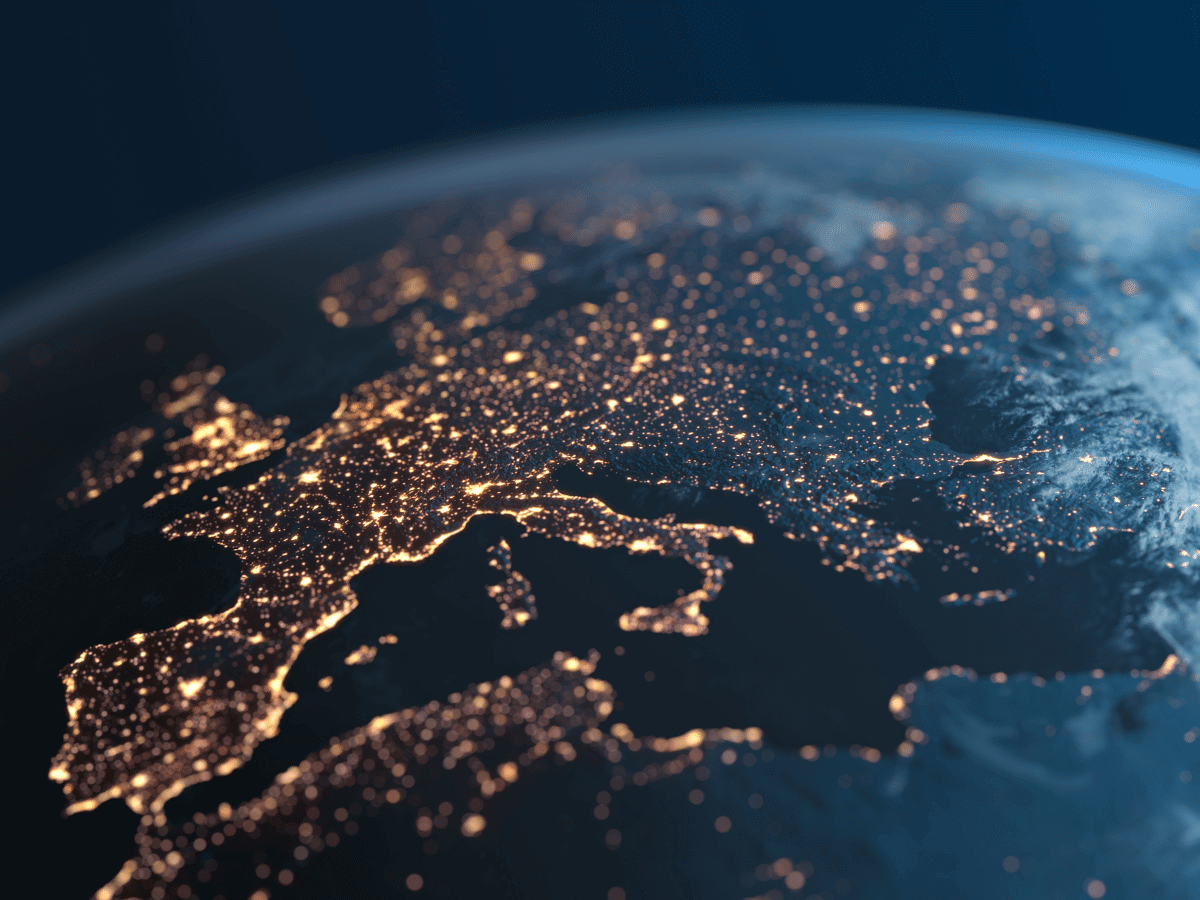 Year in review
Q1
The Intersec 5G-ready geolocation platform is the most purchased location platform by the Tier-1 carriers that launch 5G in Western Europe, North America and the Gulf countries
Intersec reports the most successful fiscal year in company history delivering on major financial goals in terms of revenue growth, profitability, and balance sheet organic resilience
Intersec showcases its telco geolocation and growth solutions at MWC Barcelona
Q2
FR-Alert: mobile operators in Overseas France join forces with Intersec to implement the new alert system while the largest carriers in mainland France go live with Intersec's alerting centers
Intersec is recognized by Gartner as a key location-based service vendor driving new growth for TSPs
Intersec showcases its mission-critical communication solutions at EENA and Interschutz, the

world's leading safety trade fairs
Q3
Intersec continues its expansion in North America, the Middle East, APAC and Africa, hiring strategic positions in sales, R&D and professional services teams
Intersec endorses the call to action on emergency alerting through the Common Alerting Protocol (CAP)
Intersec takes an active role in ETSI's technical committee emergency telecommunications (EMTEL) and

CTO Jean-Marc Coïc's interview in the ETSI magazine

Intersec's market share in telecom operator equipment reaches 100% in more than a dozen countries
Q4
Intersec announces the successful deployment of FR-Alert
Intersec launches Trela, an innovative alerting solution for local authorities to complement FR-Alert, and showcases its solution at French Mayors' Fair
Luxembourg selects Intersec for its new Public Warning System
Intersec's contribution to the German Warntag is a bright success – the hundreds of thousands of telecom cells under the responsibility of Intersec's technology are set off for broadcast within a couple of seconds
The new intersec.com website is live!
€40M
Close to €40M order booking intake
€20M
Annualized revenue run rate by end of the year in excess of €20M
X2
Profits expected to double YoY
5-year
New customer contracts give 5-year visibility on order book on average
1 billion
From 650M up to 1B SIM cards
+10
10 new clients around the world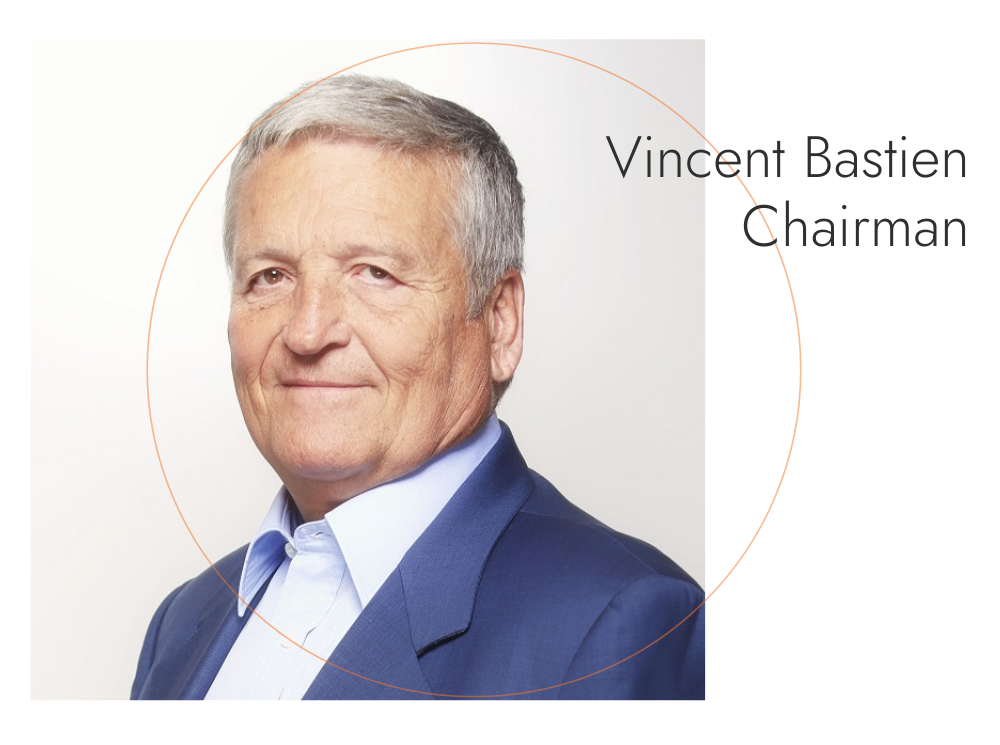 "The excellent dynamics of the company over the last three years fully validate the new strategy, which we started to implement seven years ago, to significantly increase the focus on valuing telecommunications metadata where we have a solid technical advantage versus competition. Now, we are balanced between our historical marketing activity, the strong potential value of geolocation for operators, and the fact that we are taking advantage of 21st-century technologies to improve the security of our societies."
Vincent Bastien, Chairman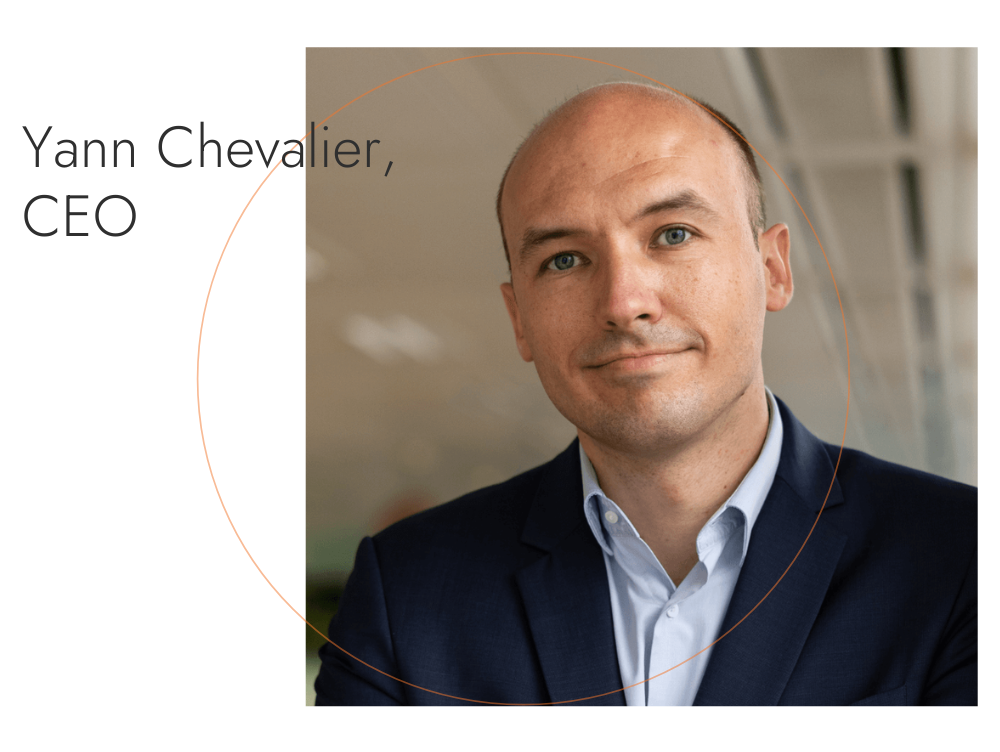 "On the basis of these very good results, we are continuing our ambitious growth trajectory by developing our fundamentals: proximity to customers and densification of market share through increasing presence of teams in the regions, development of new products leveraging telecom metadata, and continued innovation for the benefit of our customers and their own stakeholders."
Yann Chevalier, CEO
Pillar #1: our clients
more
Increasing scale through organic growth and strategic acquisitions
Strengthen footprint in the mission-critical communication (MCX) market

Expand global operations bringing experts closer to clients

Accelerate the adoption of 5G-ready location platform by CSPs around the world and subsequent revenue generation for our customers
Pillar #2: our people
more
Achieving best-in-class employee engagement
Foster a culture of collaboration, ownership, and excellence
Cultivate employee well-being in a healthy and respectful working environment
Invest in the personal development of our leaders and employees
Pillar #3: our partners
more
Providing our stakeholders with long-term growing return on investment
Strengthen our relationships with clients by generating long-term profitable growth
Innovate wisely by investing in high-value-added solutions
Act responsibly and transparently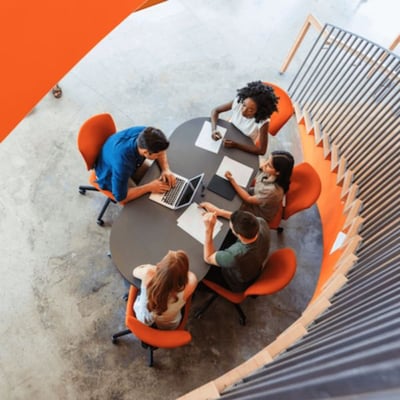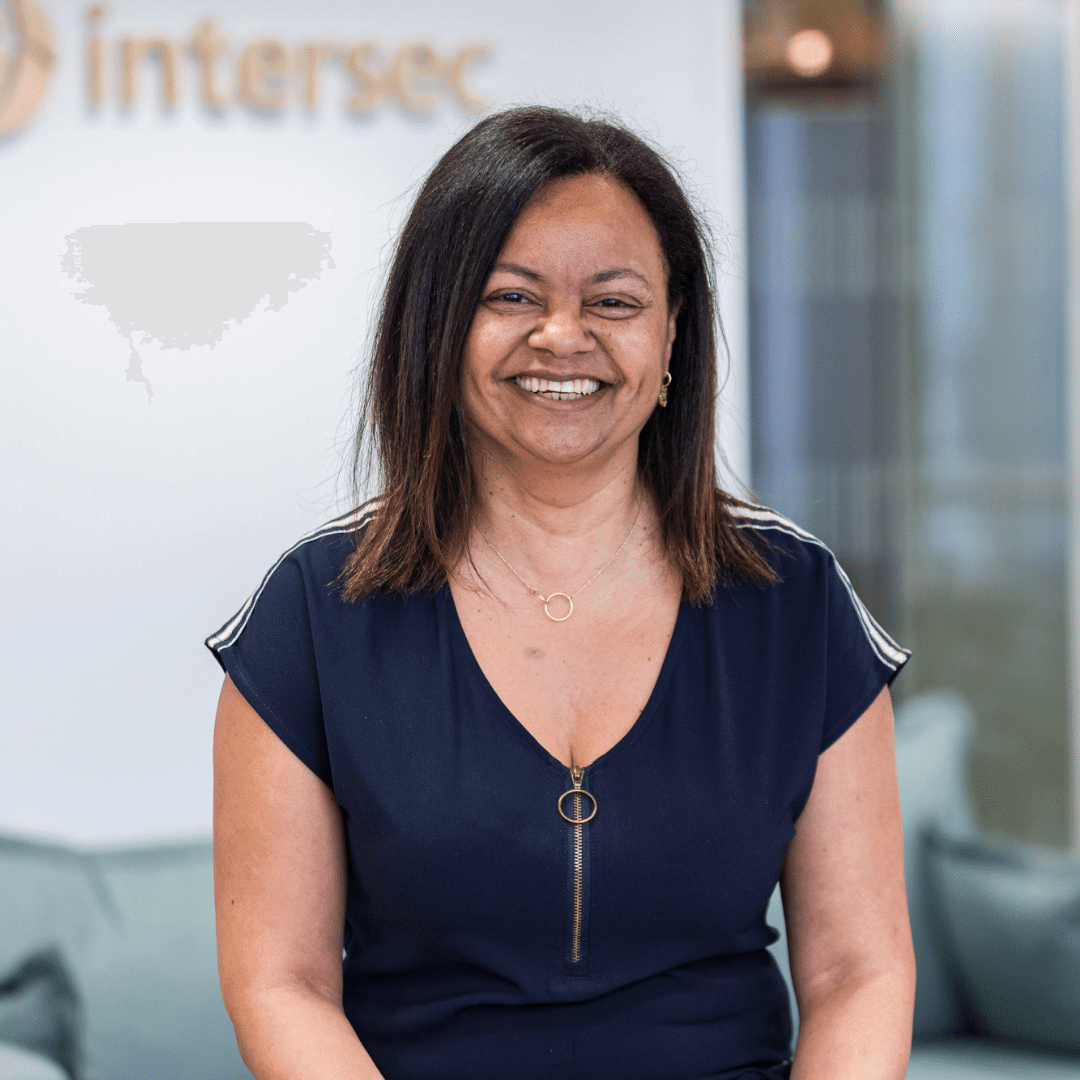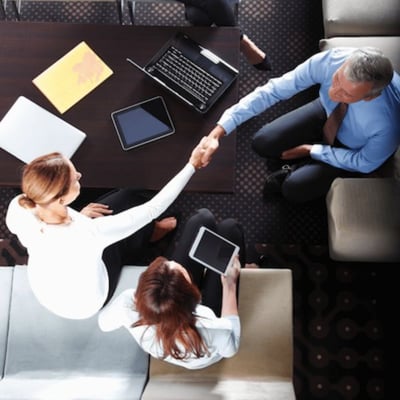 Chief Executive Officer (CEO)
Yann Chevalier
Graduated from Ecole Polytechnique, Yann Chevalier started his career at Orange. He contributed to several national R&D projects in the field of telecommunications.
Between 2002 and 2004, Yann was Chairman of Polytechnique.org Society, which counts now over 23,000 members, all alumni and students from Ecole Polytechnique. He is also one of the founders of the Manageurs.com project.
In 2004, Yann founded Intersec with Olivier Guillaumin and Jean-Marc Coïc.
Chief Revenue Officer (CRO)
Ingolf Ruh
Ingolf Ruh is an experienced senior Sales and Marketing executive having held various management positions in the software industry in the European, Asian and Middle East markets.

Ingolf held senior management positions at IBM including Director of Tivoli Systems DACH. In 2001 he enters Motive Inc., as VP & General Manager EMEA & APAC. Motive had a successful IPO in 2004 and was acquired by Alcatel-Lucent in 2008. Ingolf Ruh remains 3 years at Alcatel Lucent as SVP Motive. In 2011, he joins AePona Ltd., which was acquired by Intel Corp. in 2013. Ingolf also served as Advisor to the CEO of ASSIA Inc.

In September 2015, Intersec welcomes this senior executive specialized in driving innovative solutions into new markets as Chief Revenue Officer. His responsibilities include the coordination of Sales and Presales activities all over the globe.
When he is not working, Ingolf is keeping up the rhythm playing electric guitar.
VP Product
Christophe Nez
Christophe Nez has more than 20 years' experience in the technology and telecommunication sector across technical sales, engineering, and management.
Prior to joining Intersec, he served 8 years within the Sagem mobile phones R&D division, leading the software development of several signature phones of the company.
He also occupied several positions at eServGlobal in presales organization and product marketing, contributing to the company transformation from prepaid recharge business into mobile money and financial services.
Christophe joined Intersec in 2013 as a product manager on geolocation portfolio. He now runs the entire product marketing team.
VP Talent
Oyo N'Doro
Graduated from Law University of Toulouse and School of Management ESMA, Oyo N'doro started her career at Médiane Système, an IT consulting company. She participated in the growth of the company by ensuring recruitment of electronical, software or embedded system engineers during 3 years before overseeing Human Resources.
Her taste for intercultural and stimulating environment has led her to join Intersec in January 2013 as Human Resources Director, her responsibilities include the development and the coordination of Human Resources activities all over the globe.
Oyo loves travelling and meeting people, when she's not working, she is looking for the next sunny destination to visit.
VP Operations
Mohit Maheshwari
Mohit Maheshwari is an experienced professional services leader with over 20 years' experience in Professional Services and Customer Operations Management. Mohit has led multiple projects in Telecoms and Utility industry in Europe, North America, the Middle East, and Asia. As VP Operations at Intersec, Mohit is responsible for professional services, project delivery and customer support.
Before joining Intersec, Mohit served as a Senior Manager at Oracle where he helped transform the Oracle Field Service Solution Delivery and delivered consistent world class customer experience to Oracle customers.
Prior to that, Mohit held senior positions at Toa Technologies, Alcatel-Lucent and Motive where he developed and implemented highly successful post-sales service and support organizations.
Marketing and Communications Director
Charlotte Cardona
Graduated from EDHEC Business School, Charlotte Cardona has held progressive leadership positions with North American Technology and Security industry leaders in Canada.
As Marketing and Communications Director at Alithya, Charlotte led corporate marketing projects, in a context of growth through acquisitions and an IPO.
Back in France, Charlotte joined Intersec in 2021 to contribute to the group's international growth ambitions.
Chief Technical Officer (CTO)
Jean-Marc Coïc
Graduated from Ecole Polytechnique, Jean-Marc was recruited by Accenture right after graduating École Polytechnique and Telecom Paris Tech. He participated in software integration projects for large accounts and still is an important contributor to several open-source projects.
Highly skilled in very advanced programming techniques, Jean-Marc was part of Intersec from the very beginning. Jean-Marc's incredible leadership and technical skills naturally imposed him as CTO of the company in 2006. In January 2007, he becomes deputy CEO.
Jean-Marc plays the French horn in a symphonic orchestra and gives concerts for French horn, piano and voice with two of his fellow musicians.